WHAT IS POWERTIME?
PowerTime is a comprehensive suite of online Timesheet and Attendance automation tools.
PowerTime is a powerful system that completely automates your timesheet needs and acts as a self-serve employee information portal with 24/7 access to leave balances, electronic paystubs, online expense reports, time-off requests, and more. It smooths out the payroll process by sending time information to your payroll application, can generate a wide variety of reports for review or analysis, and is highly configurable to match your organization's current methods.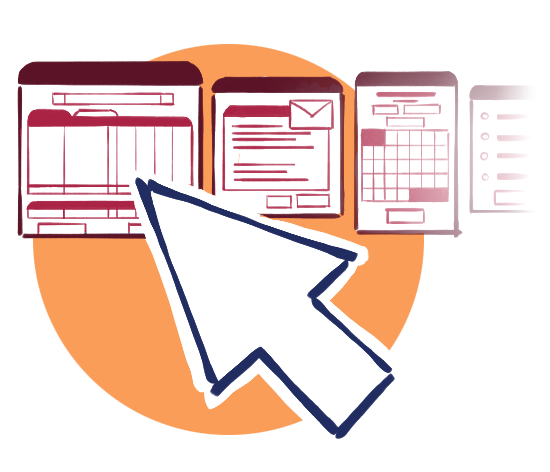 It's Wherever You Are
PowerTime is a web-based tool, so employees can access its features using just their preferred web browser, or with our smartphone app for Android or iOS.
Plus, it's easy on your computers. Your IT staff will appreciate that there's no software to roll out, and users will appreciate that there's no extra apps to slow down their computers.
Take a Step Towards Automation Here's some things that you can cross off your list of worries: paper timesheets, calculators, leave balance enforcement, overtime rules, and manual data entry. Just sit back, let PowerTime take care of these tasks automatically, and spare yourself the repetitive stress injury.
Empower your Supervisors Supervisors have a lot on their plate. Their time is valuable, and they certainly don't want busywork to take up so much of it. So we made PowerTime's supervisor dashboard into a convenient one-stop-shop for reviewing pending actions, timesheet approvals, time off requests, and more.
And Make it Yours Nestled beneath its surface is a settings menu containing a truly impressive array of under-the-hood features and tools. Here, admins can manage your company-wide settings, payroll and other policies, charges and their attributes, individual employees or groups, employee and supervisor permissions, and so much more.