FOCUS SUPPORT PORTAL
Are you having trouble with your PowerTime set-up? Maybe you'd like to learn more about its many features, or maybe you need to make sweeping changes to your company, and you'd like some clarification or help?
It's easy to get PowerTime help through our external Support Portal website!
Just follow the link below and use the "New Support Ticket" button to get in contact with our support team and submit trouble tickets.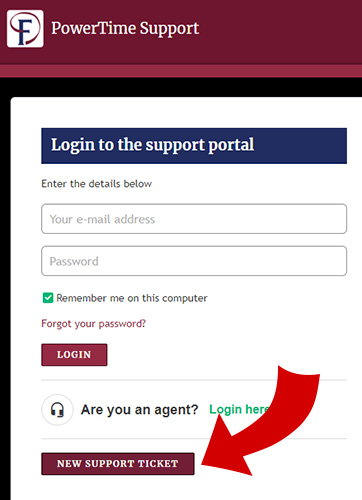 LIVE SUPPORT SESSION
Welcome! Focus uses the ConnectWise Control platform to facilitate live product demonstrations and technical support.
These live demonstrations must be scheduled with us in advance.
To schedule an appointment, either create a ticket on our
Support Portal
, or email us at
support@focusps.com.
If you already have a scheduled session, check your provided e-mail address for a message containing access information and an Invitation Code. To join at the scheduled time, please enter your Invitation Code into the ConnectWise module below.